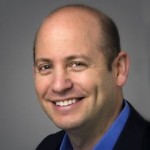 Grace Care recently had the pleasure of meeting with Dr. Bradley Marcus and touring his VIP NeuroTherapy Center in San Diego.  Many of our patients are in need of therapy to recover from recent injuries, strokes or to help aid in the management of a chronic illness.  We are glad to introduce another wonderful community resource to you and share details on his best-in-class facility and practice.
Dr. Bradley A. Marcus D.O., F.A.A.P.M.R. is an osteopathic medical physician, who is board certified by The American Board of Medical Specialties in the field of Physical Medicine and Rehabilitation.
Dr. Marcus did his residency training at the University of Medicine & Dentistry New Jersey and the prestigious Kessler Institute of Rehabilitation. He gained invaluable experience there with a focus on spinal cord injury, brain injury and sports medicine. He has been in San Diego for the past 4 years with a diversified practice that has included inpatient rehabilitation, outpatient sports medicine, pain management and physiatry (physical medicine and rehabilitation).
After extensive research, Dr. Marcus has created one of the most modern facilities in the world for motor and gait training. The opening of VIP NeuroTherapy Center is a vision of his to provide state of the art care with sound medical reasoning and unlimited creativity. He spends time with patients each visit to ensure progress and to educate.
How would you best describe your approach to therapy?
Everything we do is about customizing therapy for the INDIVIDUAL to make it fun, pain free, and to get them moving better. We use a lot of biofeedback and hands on techniques to give people real time information on how they are performing.
What type of clients do you generally work with at the VIP NeuroTherapy Center?
We see mainly stroke, traumatic brain injury, spinal cord injury, Cerebral Palsy, Multiple Sclerosis, and Parkinson's patients.
Your facility has some of the most advanced equipment. Can you describe to us the function of your full motion gait analysis lab?
The purpose of a motion analysis lab is to objectively track your progress and to identify areas for improvement.
Is there research being performed at your facility?
Patient data is used to customize our rehabilitation program and in research as well. We will be developing many new protocols using exciting technologies from specialized equipment imported from all over the world. Collecting patient data will greatly help others with similar conditions. Pictures of our clients or personally identifying information would never be released without their written permission.
What advice would you give to an elder who is rehabilitating and looking for therapy?
Find a place where you will be protected by an overhead rail system so you can workout without the fear of falling.
What benefit do you see in working with Grace Care's Nurse Care Managers to help manage the care of your patients at home?
Working with a Nurse Care Manager allows us to focus on mobility issues with our patients, while letting them focus on ALL the other day-to-day needs of the patient.
Do you take insurance?
We do not take insurance. However, because we have a physician-run medical facility with physical therapists, patients are given the opportunity to bill and collect from their insurance company. We are not a Medicare or Medicaid provider; therefore our clients are not able to bill them.
Are you accepting new patients and what is the best way to make an appointment?
We are accepting new patients and the best way to contact us is through our website at https://www.vipneurorehab.org/or our email address at [email protected].